Women's Techno Night: Networking and Mentoring Thursday, March 19 | 6:00 p.m. to 8:00 p.m.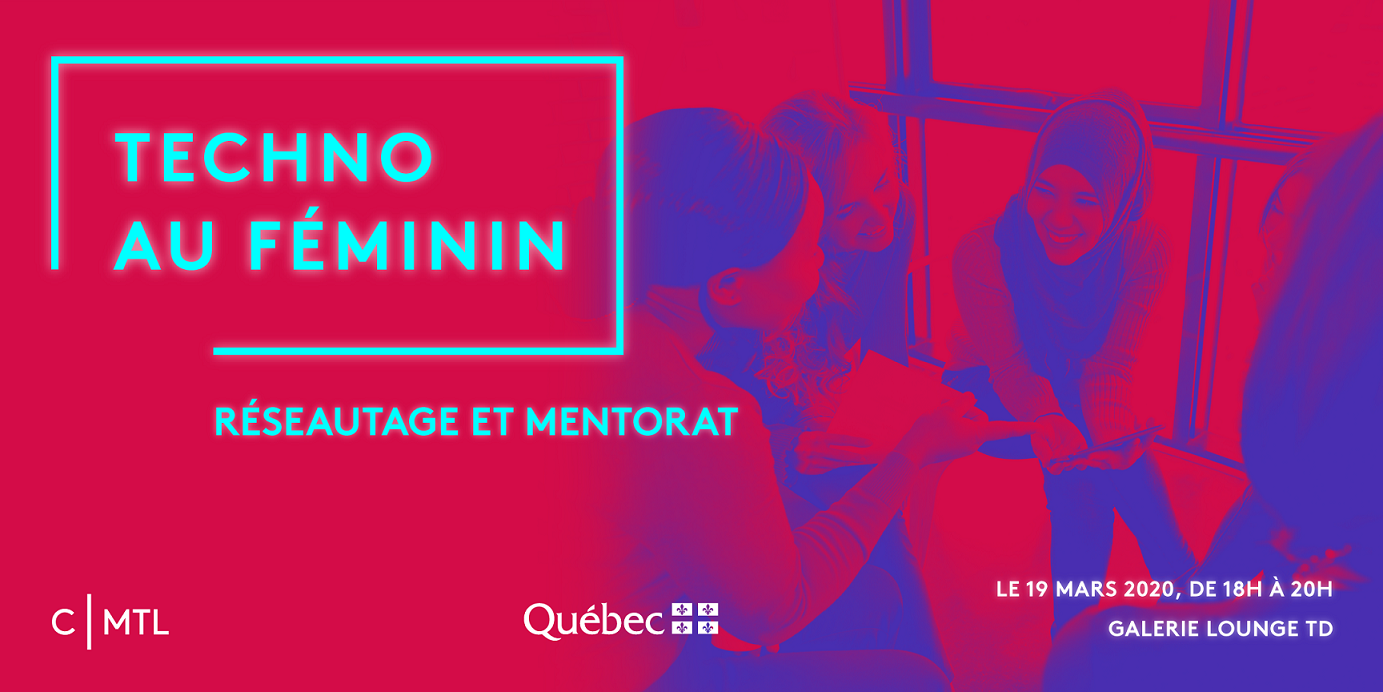 On Thursday, March 19, 2020, from 6:00 p.m. to 8:00 p.m., the Mouvement montréalais Les Filles & le code is organizing an evening to create links between companies, experienced technology professionals and post-secondary students in a period of career or training choice.
Through an open microphone formula, attendees will be able to give, receive, network and develop their network and community. Businesses and professionals will offer benefits to students, such as internships, company visits, scholarships, or time to exchange ideas and expertise. Students who wish to do so may request technical advice, seek out mentors, or make other requests related to their professional development.