Winter 2021 elections – Candidates – Coordination comitee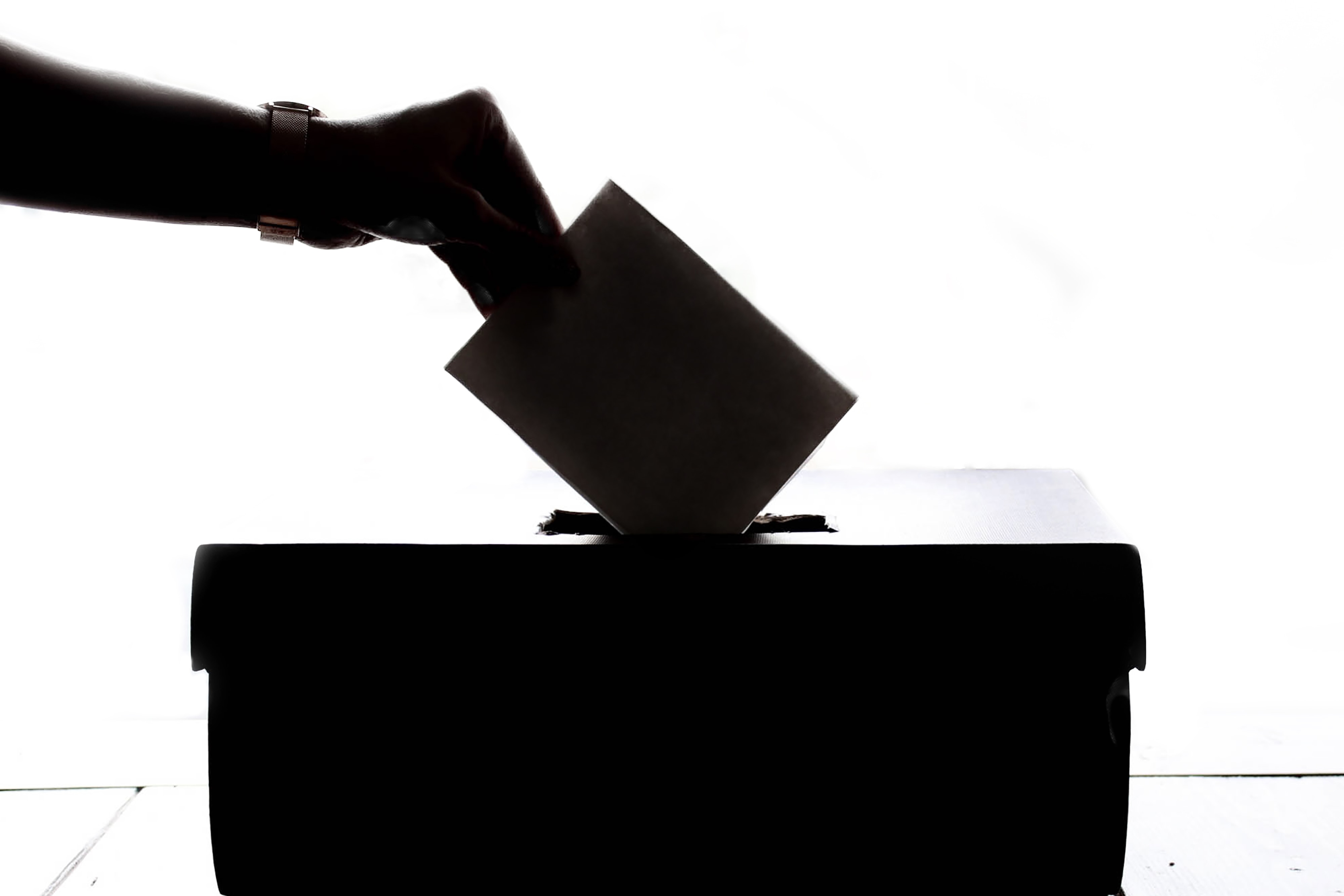 The candidacy period is now closed! There are many positions available and we have not received any applications for the following positions:
Delegates by department

Mechanics
Mineral
Applied Mathematics and Industrial Engineering (MAGI)
Physics
Chemical
Biomedical
Metallurgical

Delegates by student category

Master's degree in research
Doctorate
Short programs (DESS, Master's degree)
If you are interested in applying for one of these positions, please contact us! You can eventually propose your candidacy to the Board of Directors.
For the other positions, here are the candidates:
Coordination comitee
Presidency
Laura Ahunon
Hello everyone!
My name is Laura Ahunon and I am currently a PhD student in biomedical engineering (although I arrived at Polytechnique in 2018 as part of a double degree to do a research master…).
Over the last three years I have witnessed the association's growth, the new projects it has undertaken and carried out while surviving a pandemic! From being a mere observer at the beginning, I gradually got involved to be part of this evolution: first as a volunteer in the events committee and then by ensuring the mandate of General Secretary in 2020-2021.
Despite the great challenges associated with the current context, I now feel ready and equipped to propose my candidacy for the Presidency of the AÉCSP for the 2021-2022 term. More than ever, I want to help create, develop, and bring to fruition projects that meet the needs and expectations of the graduate student community at Polytechnique.
Finally, it is with great pleasure that I have "met" (virtually…) over the course of the year motivated students who are bubbling with ideas and with whom I am eager to collaborate, innovate and move forward…
---
General Secretariat
Suzanne Pirie
Hello,
I am currently a doctoral student in industrial engineering and I am running for the position of secretary for the AÉCSP.
I would like to get involved in various issues, such as mental health among graduate students, supervising course loads and practical work, or accompanying students in personal projects that can have an impact on the quality of their lives.
or accompanying students in personal projects that can have an impact on the quality of life of students. After having gone through the DESS, the research master's degree and then the doctorate, I think I am capable of representing the AÉCSP to the school's authorities and managing the different
internal mandates of the committee. On a lighter note, Google Drive, Dropbox, Zoom, Teams, Slack and company have become my best friends during the pandemic and you will be able to spot me in my natural habitat at the AÉCSP "donuts and coffee" (in a post-pandemic world).
---
Treasury
Cedric Eberhardt
Dear Polytechnic community,
My name is Cedric Eberhardt, a second year student in the master's degree program in data exploitation, and I am running for the position of treasurer of the AÉCSP.
According to me, being a student at Poly is not only about succeeding in your studies, it is also about actively participating in student life through different activities such as networking or sports committees.
After completing my BAC here, I would like to give back to the Polytechnic and graduate community by getting involved in the AÉCSP. The position of Treasurer interests me, as I see it as an opportunity to develop and hone my skills in budgeting and finance.
In my responsibilities as VP Internal of the Management Consulting Committee at Polytechnique, I have worked closely with the VP Finance to review the use of the budget for various events throughout the year. It was in this role that I was able to demonstrate my organizational skills and proactivity which were necessary to ensure the logistics and smooth running of administrative tasks. In addition, when I worked as a corporate agent for Cirque du Soleil, I adapted different VIP event products to accommodate the budget and needs of the clients. This allowed me to develop my communication skills and my ability to manage several projects simultaneously. Finally, I would like to present my vision for the position of Treasurer for the year 2021-2022:
Review last year's budget to better understand the financial needs of each division;
Develop the new budget in cooperation with the various divisions of the committee;
Identify new funding strategies such as sponsorships and event marketing to increase the overall budget of the AÉCSP;
Continuously monitor financial transactions to ensure prompt repayment;
Develop and monitor KPI's to measure the financial performance of the committee.
We look forward to representing you in the AÉCSP in the coming year!
---
Antonin Kenens
My name is Antonin Kenens, a research master's student in mathematics, since the fall 2020 semester. I am doing a double degree from ENSEEIHT a French engineering school.
I was able to discover and appreciate the associative in my school in France as a member of the student association, president of the sustainable development office, secretary of a humanitarian club and treasurer of a film club.
I learned a lot about the functioning of the association life, the organization of events and the budget management related to it. I discovered the AECSP in autumn 2020 thanks to the events organized at distance and I was able to learn more when I arrived in Montreal at the end of December 2020.
This motivated me to run for the position of treasurer of the AECSP, in order to continue my associative commitment and to take up the challenges related to student associative life in these troubled times.
---
Vice-President, Academic Affairs
Manuella Audrey Mamche Gatchessi
Ladies and Gentlemen,
My name is MAMCHE GATCHESSI Manuella Audrey, a graduate student at Polytechnique Montreal. I am running for the position of Vice President of Education of the Polytechnique Graduate
I am running for the position of Vice President of Education of the Graduate Student Association of Polytechnique for the academic year 2021-2022. Indeed, I am currently the departmental delegate for Electrical Engineering so I have already been able to establish contact with the representatives of the administration in this department. Currently, I would like to extend my scope of action to all departments in order to better defend the interests of all graduate students at Polytechnique, by supporting the interests of students in differents comitties
My interpersonal skills will allow me to listen to students and offer them the support they may need from the AECSP during their academic career. I will also be able to effectively direct them to the best resources that could help them in a particular situation when needed.
I hope that my application will get your attention and I thank you in advance for your support.
Sincerely,
Manuella Mamche
---
Communications Coordination
Fiona Milano
COMM-Fiona-Cover

---
Internal Affairs Coordination
Cat-Thy Dang
INTERNE-Cat-Thy-Lettre-EN

---
External Affairs Coordination
Clémentine Lesec
Enrolled at Polytechnique Montréal since the fall 2020 semester, my name is Clémentine Lesec, I am a student in the research master's program in biomedical engineering and I am applying for the position of external affairs coordinator. I would like to get involved in the life of the institution and I am motivated by the idea of being able to defend the interests of the students of the school with external actors.
Before starting my studies here, I began my studies at the Ecole des Mines de Saint-Etienne, an engineering school in France, where I was able to discover associations and what they could bring to students.
Without claiming to have experienced very important positions in very large associations, I have been a member of 3 different associations, in various positions, which allowed me to develop different qualities, notably diplomacy, teamwork and project management.
I hope to continue to develop these skills and put them to good use this year by becoming involved with the AECSP and, if circumstances permit, as External Affairs Coordinator.
---
Asmaa Zahid
Currently a student in a professional master's degree in biomedical engineering, I would like to apply for the position of external affairs coordinator. As a volunteer member of the AESCP within the partnership pole, I had the opportunity to discover closely the missions and values of the association which continuously works to improve and defend the interests of students, hence my interest in the position of external affairs coordinator.
Creating partnerships, organizing networking events, attending different UEQ bodies, and taking part in decisions related to student life will allow me to meet my own needs, which are to satisfy the interests of students, to improve the student condition more closely, and to integrate into a group whose values, principles and interests are in harmony with my own.
It is therefore quite natural that I turn to this position whose missions correspond perfectly to my future professional and personal aspirations. I will be delighted to bring my skills and my deep enthusiasm to work with you.
I am at your disposal for any further information. I look forward to meeting you.
Yours sincerely
Coordination to services and sustainable development
Aurélien Jobard
Dear students and members of the AESCP,
Following the annual re-elections of the AESCP coordinating committee, I propose my candidacy for the position of coordinator of services and sustainable development on the campus of Polytechnique Montreal. I am indeed very motivated to continue this challenge that I initiated last January 2021.
Currently a doctoral student in biomedical engineering, my personal and professional experiences lead me to this position in order to encourage the integration of Polytechnique students in a more sustainable and supportive economic transition. Despite the current health situation, our team has grown and has been able to move forward on tasks such as the proposal of climate murals, on mini-projects related to sustainable development or student services. I therefore count on your participation and support in my candidacy. Sincerely,
---