Student survey – Climate demonstration – September 27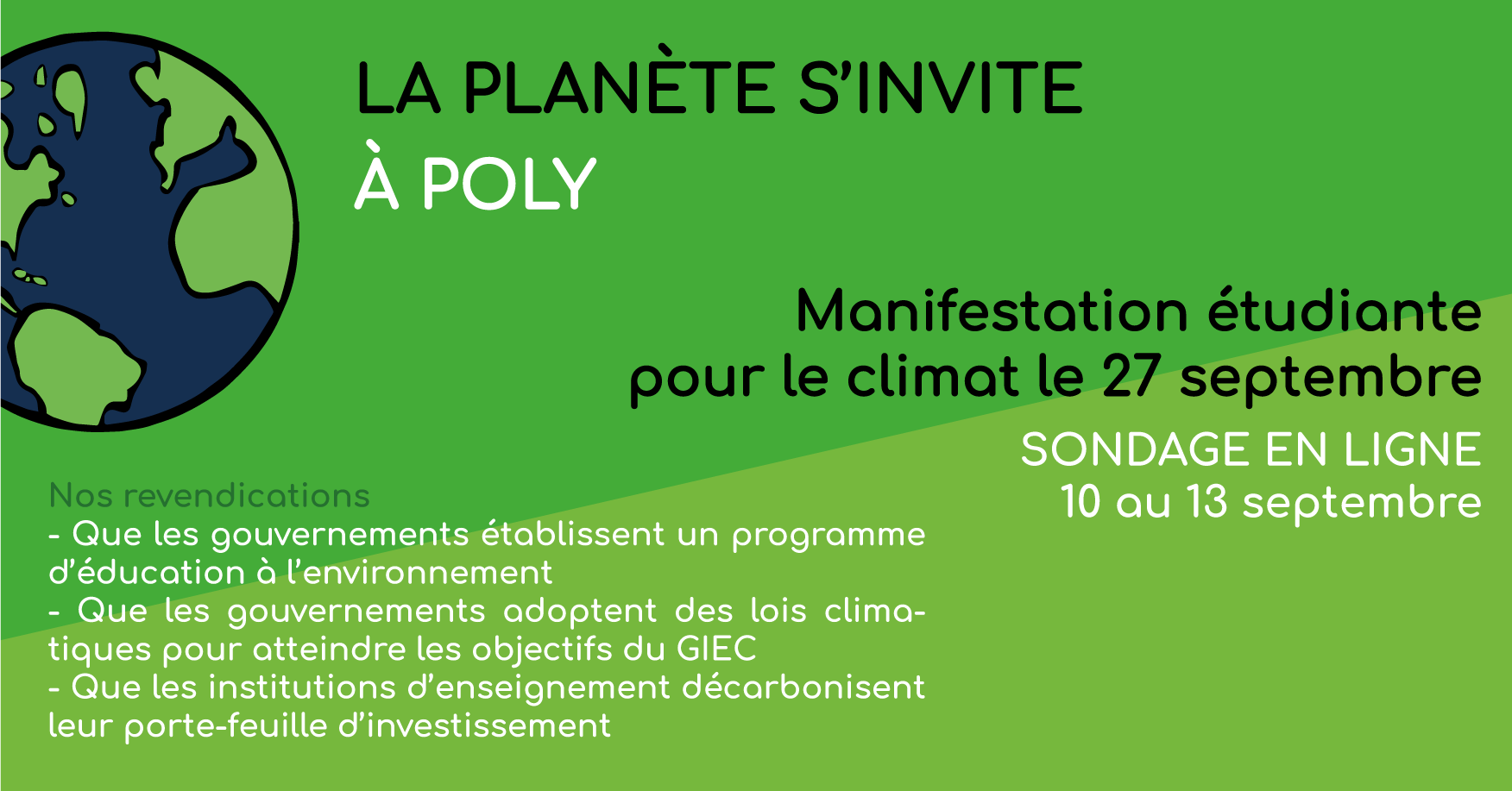 🌎 On September 27th, a great international event!
On March 15, 2019, there were more than 150,000 students officially on strike across Quebec. The next meeting of this major mobilization is on September 27 as part of the Earth Strike movement, which is already being organized in more than 20 countries.
On September 27, the planet will be on strike not only by students, but also by workers and citizens.
Let's make this date a historic moment!
🌎 Why mobilize?
The ecological struggle is not only a sectoral struggle. It concerns all sectors and all organizations and communities since the first people who will be affected by the consequences of climate change are the people we support on a daily basis. The fight for climate must be carried out from a perspective of social justice and the transitional measures that will be undertaken must not only benefit the rich, but must also aim to respect human rights and improve the living conditions of all.
A healthy environment is a right!
🌎 What about Poly in all of this?
As in March, we have organized a student survey to solicit a student manifestation on September 27. This survey was held from September 10 to 13. The results of this survey are the following:
Participation
Yes
No
Abstention
10.29%
(336 students)
71.43%
(240 students)
27.98%
(94 students)
0.59%
(2 students)
The AÉCSP encourages the administration of Polytechnique Montréal and the faculty to lift the courses and/or eliminate the penalties for evaluation students on the afternoon of September 27 to allow everyone to participate in the event!