Special seminar given by David Hagman – nformation Preferences – November 14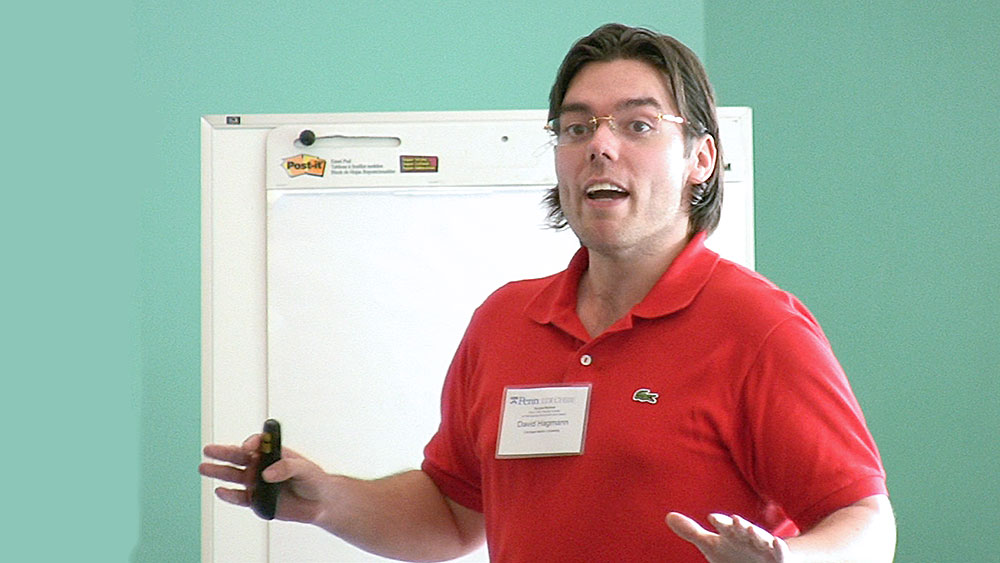 You are invited to a special seminar by David Hagmann, from Harvard University. This conference will be of particular interest to graduate students interested in teaching, professors and lecturers.
Free, no need to register.
Thursday November 14, 2PM – Local A-532
"We commonly think of information as a means to an end. If we have an accurate view of ourselves and the world we inhabit, we can make better decisions and maximize our welfare. This instrumental view of information has dominated economics in the past 70 years, ever since Stigler introduced the concept of information as a scarce and valuable resource. However, a growing literature suggests that people derive value directly from their beliefs. Receiving a low grade on an exam, for example, may be painful for a student not only because of the grade's impact on their future career prospects, but also because it signals to them that they may not be as smart as they had thought. Such "belief utility" can create an incentive to avoid information, even when it is useful and freely available.
I present an overview of the research documenting the occurrence of such information avoidance and the strategies people employ, drawing from economics and psychology. I then introduce a scale to measure information preferences, showing that it reliably predicts consequential decisions across a wide range of domains. I conclude with experimental evidence suggesting that people can sometimes make better decisions with less information: in particular, withholding feedback about an uncertain outcome prevents participants from being discouraged when, due to chance, they initially observe unfavorable outcomes.

Biographical notes
David Hagmann is a Postdoctoral Fellow at the Kennedy School of Government at Harvard University. He received his PhD in Behavioral Decision Research from the Department of Social and Decision Sciences at Carnegie Mellon University in 2019 and has previously been a Visiting Scholar at the Wharton School. David's research combines tools from economics and psychology to study people's complex relationship with information and applications to public policy."