Are you experiencing stress, anxiety, or having trouble managing a problem by yourself? Or perhaps you just need to talk to someone?
The Programme d'Aide en Santé Étudiante is here to help for all your concerns regarding your mental health. No problem is too big or too small.
By dialing 1 833 202-4570, available 24/7 year-round, you will be connected with trained counsellors. All counsellors are qualified with, at minimum, a professional Masters degree in Social Work, Psychology, or a related counselling field.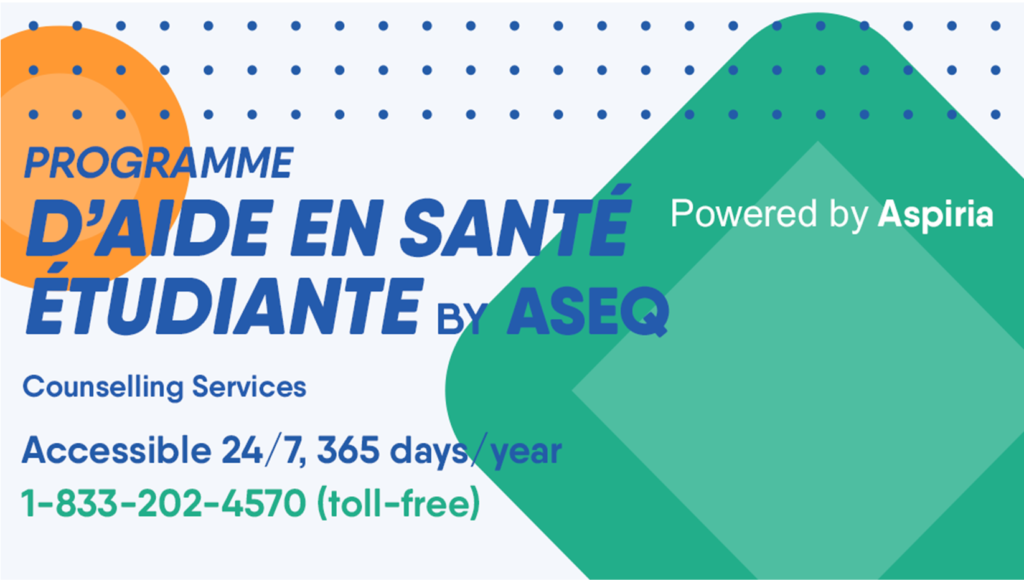 The program is available to ALL students at Polytechnique, even if they are not currently covered by an ASEQ health plan.
Your mental health is very important! Don't hesitate to talk to someone if you are having difficulties.
Simona at AÉCSP's C419 office is also available to answer your questions regarding the Programme d'Aide en Santé Étudiante.