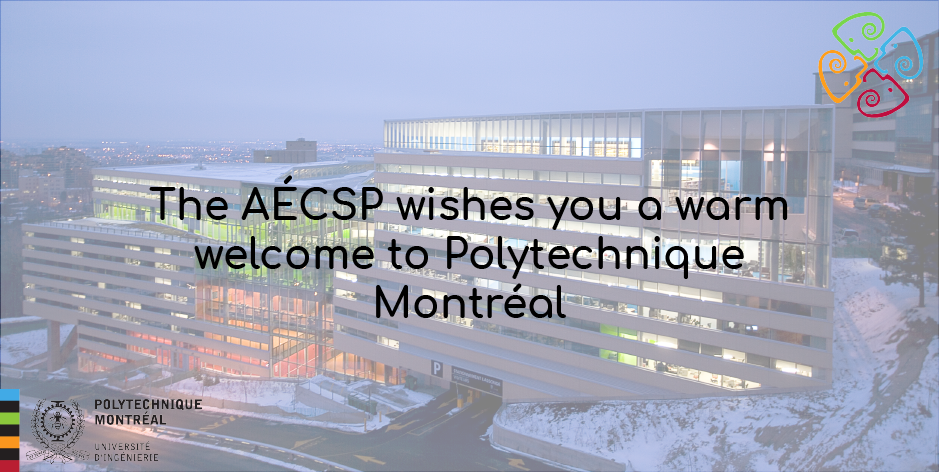 If you are new at Polytechnique next fall, this page is for you! First of all, we would like to congratulate you for choosing Polytechnique and joining us, you will not be disappointed.
On our website, you will find all the information you need as a graduate student at Polytechnique. First of all, know that the AÉCSP – the Association des Étudiants des Études des cycles des Polytechnique – is YOUR association. If you want to learn more about us, who we are and what we do, please visit this page. If you have any particular questions, do not hesitate to contact us, you will find all our contacts on this page.
As you will quickly notice, the AÉCSP is a big family, composed of master's, doctoral and other graduate students, and our particularity is that we come from all over the world, a real cultural wealth! In order for you to easily integrate and find your place among us, we have prepared you a lot of activities. The full program should be available in the next few days, but don't worry, there are activities for everyone!