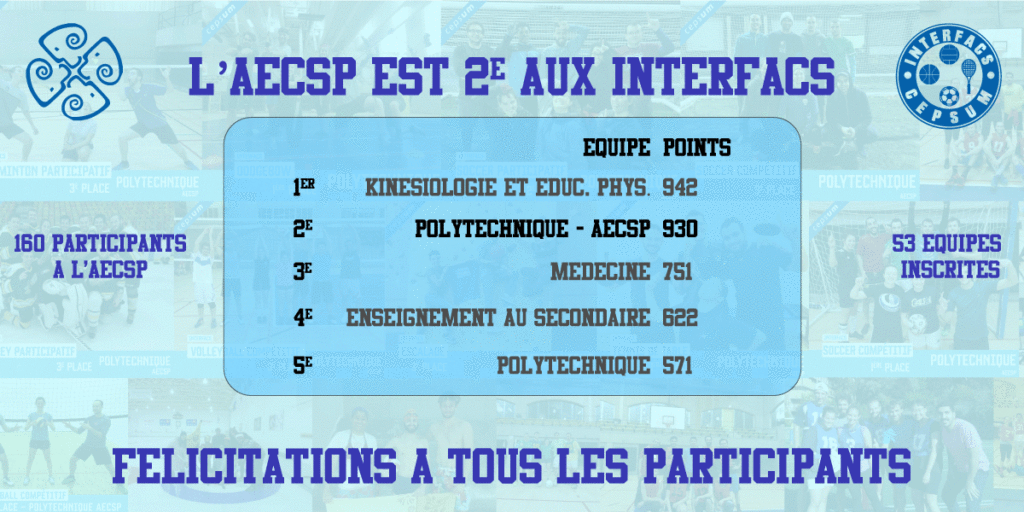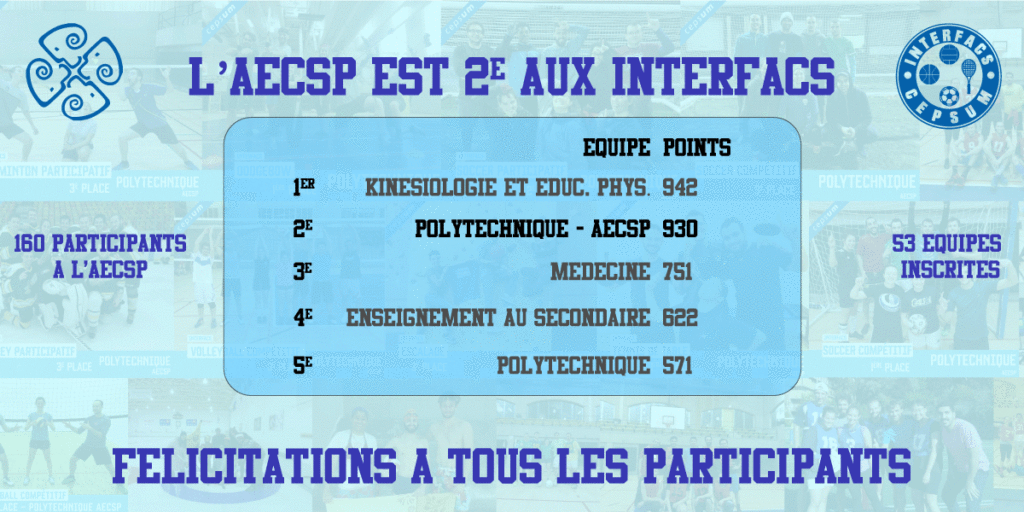 This season, the AECSP has outdone itself. At the end of a year of competition, the AECSP placed 2nd in the overall ranking, just behind the Faculty of Kinesiology and Physical Education.
This year, we want to do even better!
The autumn session has started and with it, the new edition of Interfacs too. Competitions start very soon and we are calling on you to form teams! This is the fall program:
affiche-interfacs-A19-v2

If you would like to register to participate in Interfacs 2019-2020, please click on the link below:
Many thanks!! Together, let's make sure we win this first place!