Innovation Day in Engineering Physics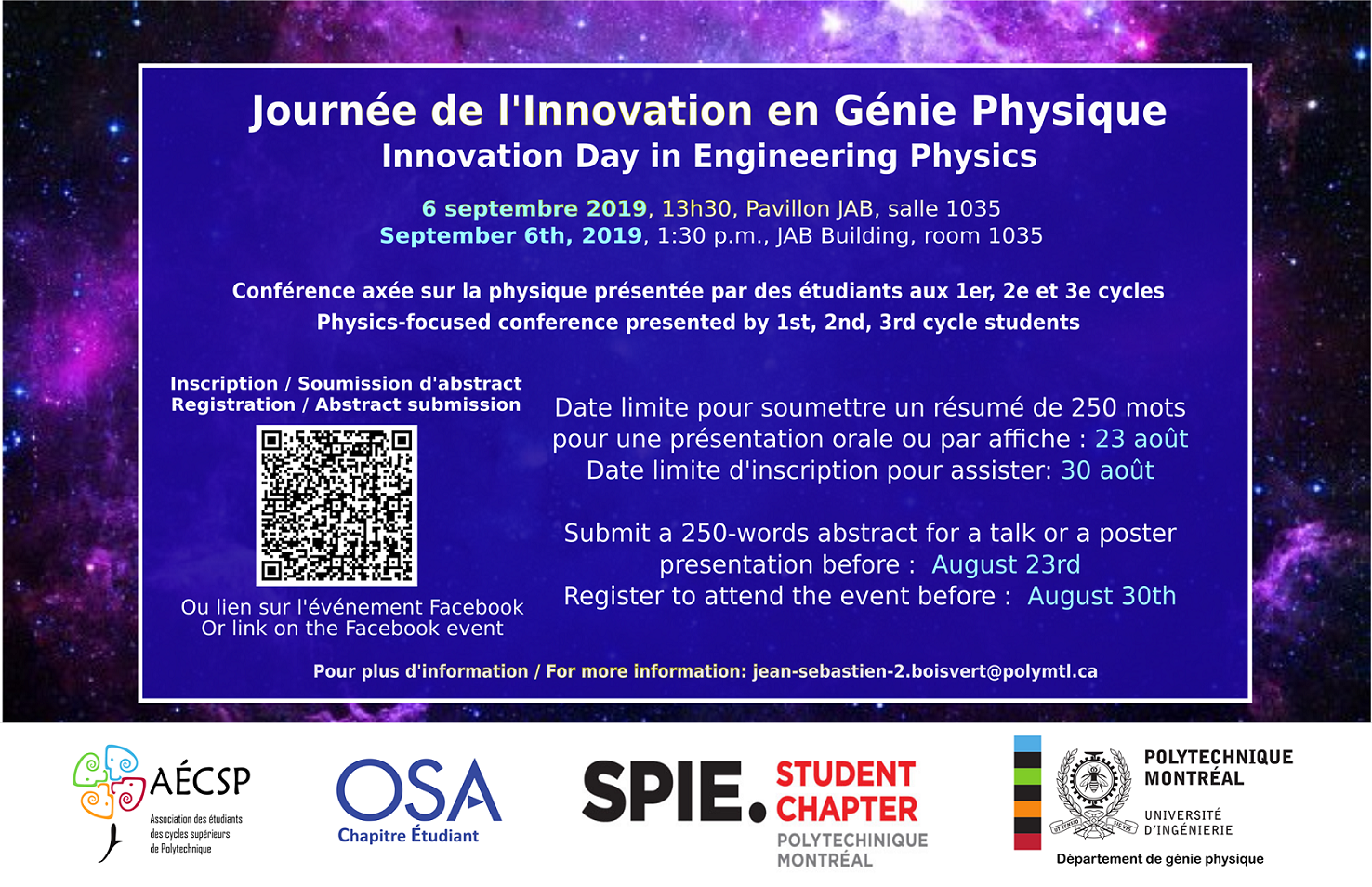 Dear students,
The OSA / SPIE student chapter of Poly organizes the second edition of the annual conference Innovation Day in Engineering Physics with the help of the Physics Engineering Department in order to allow students to gain experience on the format and type of presentations of international conferences, and to increase the sharing of knowledge and cohesion between the various Polytechnique laboratories. A panel made up of professors from the Engineering Physics department will provide comments to the speakers. Prizes will also be awarded to the best talk and poster.
In this context, we would like to encourage you to participate to this conference by applying for a presentation of ten minutes or by presenting a poster summarizing your most recent work. You are also all welcome to attend the conference!
The conference will take place on September 6, in the afternoon, in Room 1035 of the JAB Pavilion. To apply for the conference for either an oral presentation, a poster, or simply to assist the conference, you can fill out this inscription form:
https://forms.gle/YAL124ZdiHtVrY5L9
For the oral presentations and posters, please also submit a short abstract of 250 words or under before August 23 at: frederic.monet@polymtl.ca
We are hoping to be able to count on your participation,
Cédric Lemieux-Leduc and Frédéric Monet
Presidents of the OSA and SPIE student chapters