Graduation photo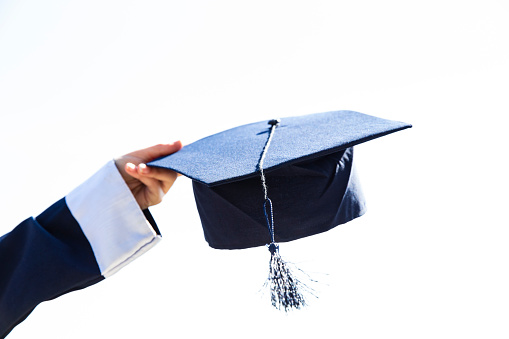 Are you a graduate (in winter 2020, summer 2020, fall 2020 or winter 2021)? Reserve now your place to take your graduation photo! The deadline is December 8, after that it will be too late!
What to know about taking a photo:
When: the photoshoots will take place on December 10 and 11, 2020 (time depending on the time slot chosen during registration)
Where: At the photographer's studio near the Iberville metro station (the exact address is in the registration procedure)
How to register: follow the steps in the registration procedure file to reserve a time slot to take the photo. Payment of the fees associated with taking the photograph, ie $ 20 per student, must be made by credit card to confirm the reservation online.
On Photo Day: Show up to the studio on time in the recommended attire. A clean disposable gown will be lent to you and a new mortar offered.
Access to photos: The photographer will create a mosaic of the graduates of your session which he will send to you in digital format. The purchase of photos is additional and you can find the necessary information on the site (www.photodesmoulins.com)
Price: A fee of $ 30 under required for the taking of the photograph, the rental of the gowns and the purchase of the mortar. The AECSP subsidizes these fees up to $ 10 for each student. So you only have $ 20 left to pay. Also know that the mortar will belong to you after the photo.
Important: No last minute registrations will be accepted. The number of gowns will be limited to the number of entries.
Login details for registration on the photographer's website:
Username: 2021POLY
Password: photos