FORCES AVENIR COMPETITION — 2020 EDITION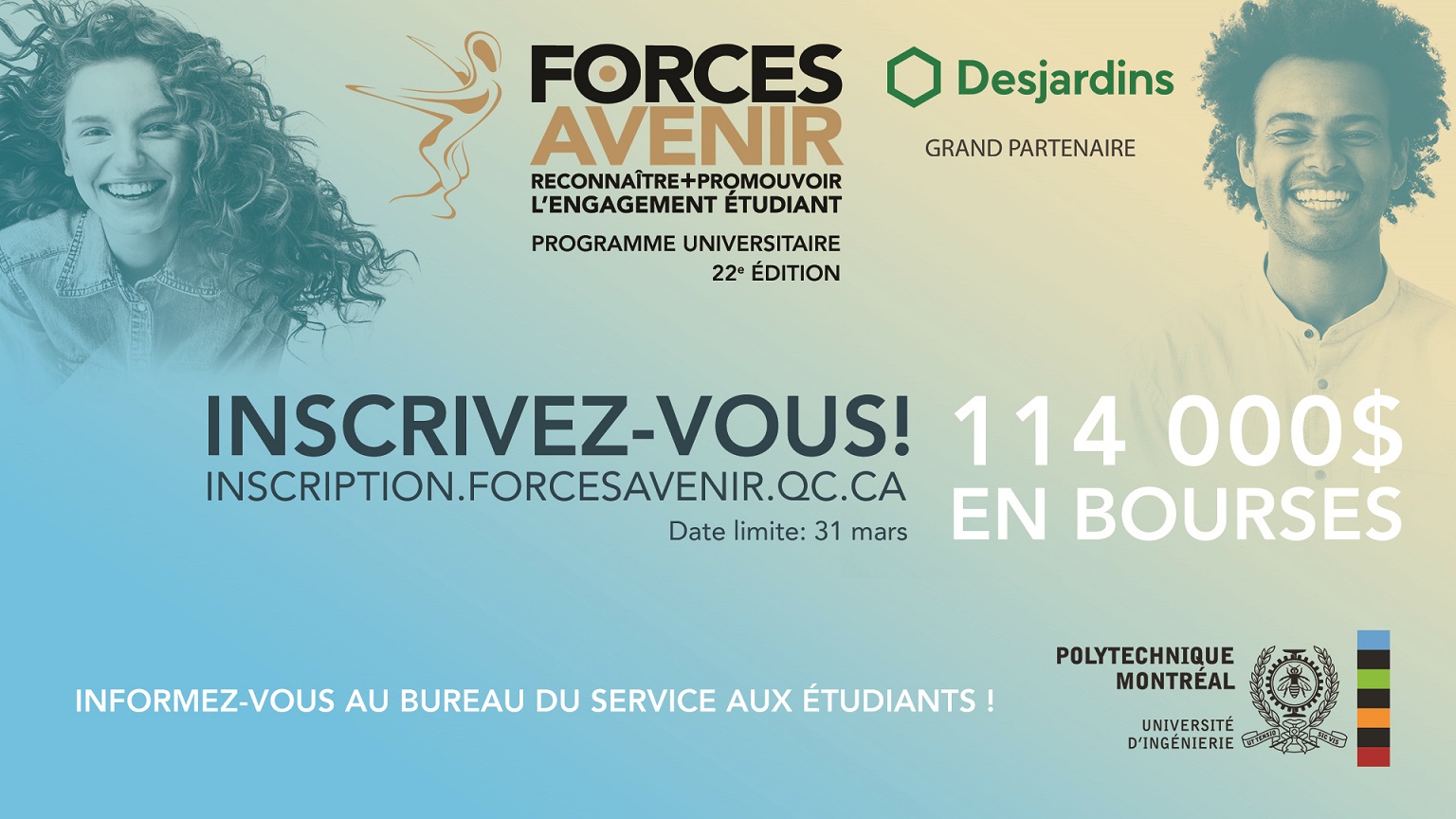 Here's your chance to have your commitment recognized:
INNOVATIVE PROJECTS AND PASSIONATE CANDIDATES WANTED!
Are you inventive, determined and a leader? Are you involved in a technical society, committee or student project at Polytechnique? Are you known for your significant commitment to various projects both at Polytechnique and outside the academic environment? It's time to have your engagement recognized!
The Forces AVENIR competition rewards individuals (undergraduate, graduate and post-graduate levels) as well as student projects that have stood out in an original way while having a social impact in their community. Scholarships of $2,000, $4,000 and $15,000 are awarded.
This competition aims to recognize, honour and promote student commitment. Let's showcase the many success stories at Polytechnique!
Apply in one of the following categories by March 31, 2020:
Committed project
– Arts, literature and culture
– Mutual aid, peace and justice
– Entrepreneurship, business and economic life
– Environment
– Health
– Science and technological applications
– Society, communication and education
Committed individual
– Individual at the undergraduate level
– Individual at the graduate or post-graduate level
– Persevering personality
Learn more: www.forcesavenir.qc.ca
Informations:
Polytechnique's Student Services
sep@polymtl.ca