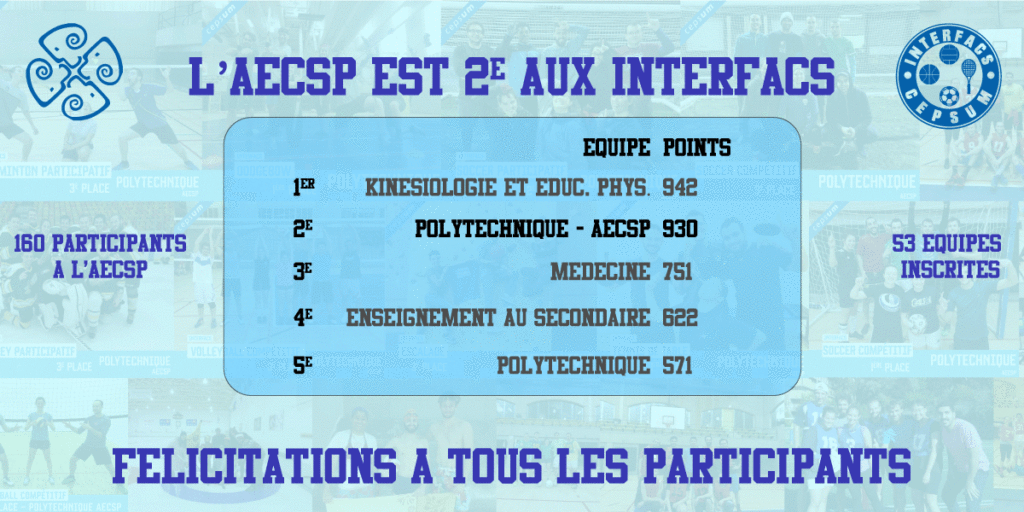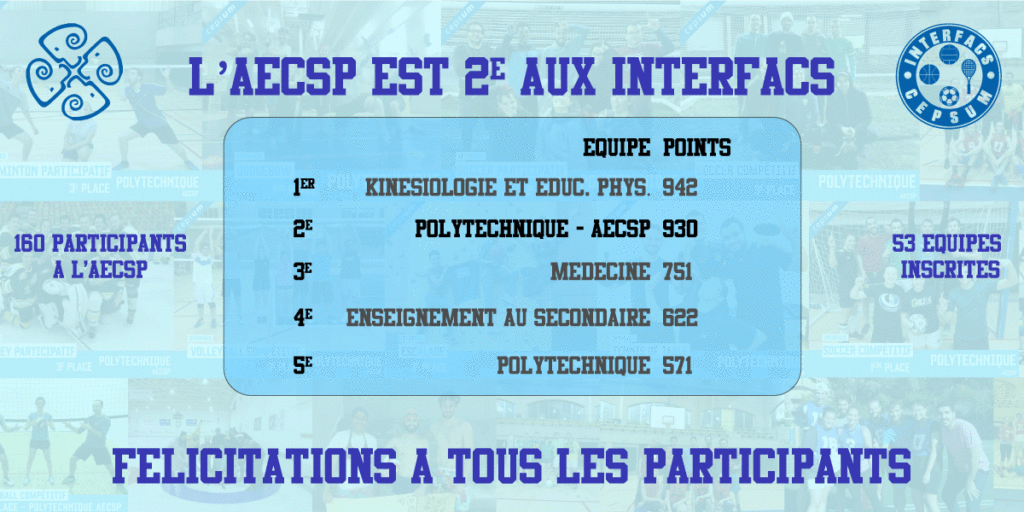 This season, the AECSP has outdone itself. At the end of a year of competition, the AECSP placed 2nd in the overall ranking, just behind the Faculty of Kinesiology and Physical Education, with a total of 53 teams registered for the tournaments and 160 participants on behalf of the AECSP.
The list of sports included in particular:
Escalade
Hockey cosom
Tennis de table
Fustal (Soccer)
Wallyball
Basketball
Volleyvall
Dodgebow
Waterpolo sur tube
We also remember the special Carnival edition with the following tournaments:
Flag football on snow
Frisbee on snow
Soccer on snow
You can find all the photos on the slide show below!
We can now look forward to the new season that will start next September! If you have enjoyed participating in the tournaments and would like to help organize the following ones, don't hesitate to contact us! We are currently looking for the next organizing team.
Finally, all this would not have been possible without Amanda's dedication and unfailing involvement in organizing and motivating all the troops to achieve this result. A huge thank you to her for her work!