Sugar Shack 2019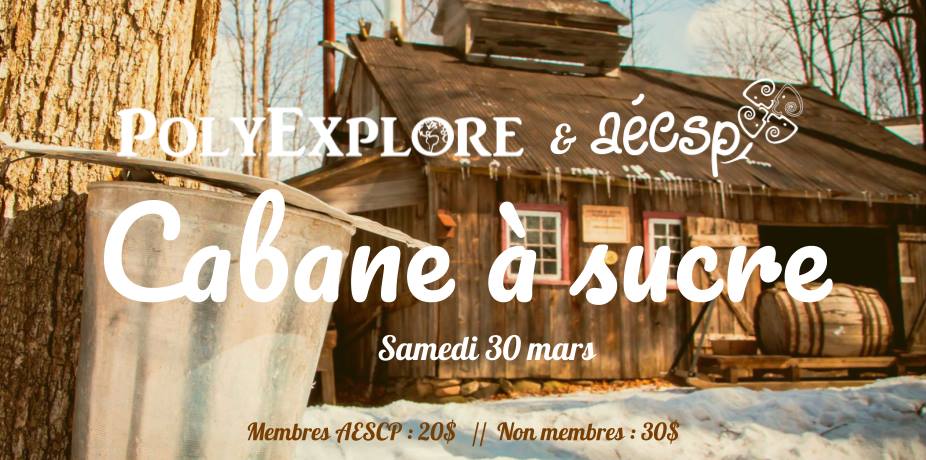 This year, AÉCSP and its committee PolyExplore combine their effort in order to bring you the Sugar Shack event of 2019.
Take off your fur hats and put on your shirts for a classic of Quebec culture: a dinner in a sugar shack on Saturday March 30!
On the program: a typical Québécois buffet with maple syrup and a stroll around! Vegetarian options are also available!
The departure of Poly is scheduled for 9am – the buses will wait as usual at the entrance of the students – and will come back to Poly for 4pm.
Tickets are $20 for AECSP members and $30 for non-members. We will be holding kiosks from Monday, March 11 from 11:45 to 13:00, on the 2nd floor of the main building in front of the AEP and at the AECSP in C-423 from 12h30 to 13:30.
See you soon! Make sure you join our Facebook event for all the updates!